So this post is on isolation but the principle could be called 'relating'. This is the second in this series on the core principles of growth into recovery from addiction. I want to continue to remind you that these are ideas that will produce personal growth and development. As such they will be useful to everyone who tries them.
That's why when I train people to run a 'Building Recovery' group I always remind them that they are to be participants in the course, not just teachers. So let's take a look now at why I want you to think of isolation as one of the if not the main enemy to growth and recovery.
ISOLATION
Let's start with a definition before we go on to talk about why isolation is so bad. The definition of isolation is 'keeping apart'. Cambridge Dictionary. Notice how close this is to a definition of 'holy' which is to be 'set apart'. Never confuse these two! Remember that the Bible tells us that even Satan appears as an 'Angel of light'. 2 Cor 11/14. Bad things often appear as good things and good things are often lost for fear of doing a bad thing!
Separation is not isolation. We are to be separate but not isolated! Seeking solace in quiet times, going on retreats and meditation breaks is not isolating. What's the difference I hear you ask. Well Separating is a thing but isolating isn't!
Isolation is not a thing
Be careful when you think about something. You see when you think about something you make it a thing. Did you ever think about a problem and get all worried and anxious but then found out it wasn't anything? Well you made nothing into something for a while didn't you? Isolating is like that. You can be tempted to think about 'isolating' because it seems like this is the problem you need to solve. Once you turn it into something you have been distracted away from what is effective because isolation is more like the absence of something.
Isolation is not a cause it's an effect. Isolation is what happens when we stop relating to living things. It happens when we stop talking about what's real. It's what happens when we stop being honest and when we stop being authentic. Choosing to be alone is not isolating.
Why is isolation so common?
So if isolation is the consequence of withdrawing from the world of living things. The first question becomes "why is it so popular"? I mean if it's so bad for you, why are we all doing it? To answer this question we need to look again at it's opposite. Not why are we doing this but what is so hard about the alternative.
One of hardest thing you do is to be involved in the living world. Ask yourself now. How involved are you with living things? When you think about this, don't be fooled by things like how busy you are or how many meetings or events you attend. Not even how much charity work you are doing! Think about your close relationships. How authentic are you in those relationships?
If your answers disappointed you, I want you to think about why and how you have developed this situation. What makes the dead world so attractive? Here is a list that is not comprehensive but will give you a few things to think about changing and to help you to be understanding and empathetic as to why you have got to this stage. This list is relevant to most situations whether you are talking about alcohol, work or any other dead thing.
It's easy – It's safe – It's less challenging – It's consistent – It doesn't answer back – It's always where we left it.
You may be surprised at the amount of things I am including in the 'dead world'. It's much easier to say what is in the living world, people! Whatever spiritual beliefs you have you will probably recognise that people are the most alive thing we have. So, in essence they are the opposite of the list above. They are not easy. Often not safe. They are challenging, often inconsistent, they answer back and they do not stay where we thought we left them!
When we look at the difference between these lists it's pretty easy to see why most of us are choosing the dead over the living. But there are consequences!
Why is isolation so bad for us?
Isolation is something we always knew was bad. I have worked in addiction treatment centres for years and we always cited it as something to avoid. Neuroscience is now showing us that it's even worse than we thought. Don't take my word for it, go and do your own research. Any short view of the internet will tell you that the science is consistent on this question. If I were coaching you into recovery I would want you to be interested in discussing the following short list.
We need outside influences
Firstly let's take a look at your thinking. What would you say about it. Is it good? I know that you have to mainly rely on yourself to get through life but how are you at solving problems, critically analysing situations etc? Well, here's the problem. Whatever issues there may be with your thinking, they are multiplied when there are no outside influences.
When you don't share your problems. Don't let people in. Don't engage in open ended conversations or let people know what you are thinking. Every time a thought goes around your head any flaws in your thinking are multiplied. Engaging in the living world and improving your relationships is the best way to iron out any flaws in your thinking.
You may have all sorts of problems with doing what I am asking. Trust issues can be huge when it comes to other human beings. Vulnerability can also be a big issue. Don't think you have to do all this straight away! I always ask my clients to think of these things as aims.
Dead things don't change us
I don't care how much you love your work, your heroin or your gambling. The biggest problem you have here is that relationships with these things do not change you. Think about it. You are being made worse from both directions! Not only are you needing to change and withdrawing from the things that change you. You are also getting more involved with the things that keep you the same!
You will have noticed a tendency to stagnate in your life through your addiction. The 'Groundhog day' experience is common in addiction. The more you become involved (enter a 'bonded relationship) with dead things the more stuck you will be. No matter how rich you get or how safe you feel.
Modern forms of isolation
New forms of developing relationships with dead things are emerging all the time. They are becoming more and more disturbing as you might imagine.  At one time we thought of isolation as people who were uncommunicative. Distant spouses and people who were always at work. Loved ones who were always high on some drug or other. More recently we would be talking about people who were forever online gambling or gaming.
Today we would add people who are always on their phones and tablets. Social media (or antisocial media as I like to call it) is quickly becoming a huge problem. As things like FOMO (fear of missing out) and greater ranges of news feeds are available.  Internet addiction or IUD as it's sometimes called is a fairly new phenomenon. However given the short amount of time these things have been available the rate at which it is growing is becoming a real concern. And even more concerning might be our reaction to it with attitudes like "some people are not ready for the technology".
Sex toys are becoming more life like. A new generation of robot sex dolls are about to hit the market this year. As they become cheaper they will be common place in our lives before long. Sex therapists are saying that some people will be vulnerable to 'falling in love' with them. Forgive me if this just got a little bit too disturbing for you but this is where we are now and best to know that. Catering for and encouraging all manner of perversions, and drawing in the vulnerable through these manufactured dolls.
The Simple Solution
So this article has been about one of the founding principles of growth and recovery from addiction. Isolation, or, more specifically avoiding it, is one of the most important principles and the solution is simple but challenging. Make it an aim to move further into the living world. Do a little bit every day. Ask your self "is what I am doing now part of the living world or the dead world"?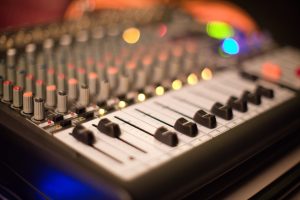 Please do not try and change too quickly! I always suggest 5% to my clients. Imagine a set of controls for all your relationships. One for honesty, one for authenticity. One for how quick you are to apologise. Another for assertiveness.
Try asking yourself in any given situation "If I turned up this slider 5%, what would that look like here"?
Thanks for taking the time to read this. See you on the next one.