Common sense is not always the best guide
Today I want to talk to you about the growth process and how it can sometimes go against our common sense. There's a very good reason why we tend to start any change process from the outside-in. it doesn't take a genius to work it out. We are more likely to try and change on the outside because that's the part that other people can see. That's the part of us that is visible to others. There are several therapeutic approaches that work this way. Generally we might call these behavioral approaches. I want to offer you a different way but let me first explain why I believe that inside-out is better than outside-in. Let's start with a recovery principle.

No one has to do anything or say anything in order for you to recover.

That is one of the main principles of authentic recovery. if your recovery is contingent on what someone else does or says you are on the wrong track. So the best method is going to be based on you, not on others and the best place to start working on you is on the inside. If you stop thinking about behaviour as producing change and start to see it as evidence of inner change you'll get the idea.
Making simple, powerful distinctions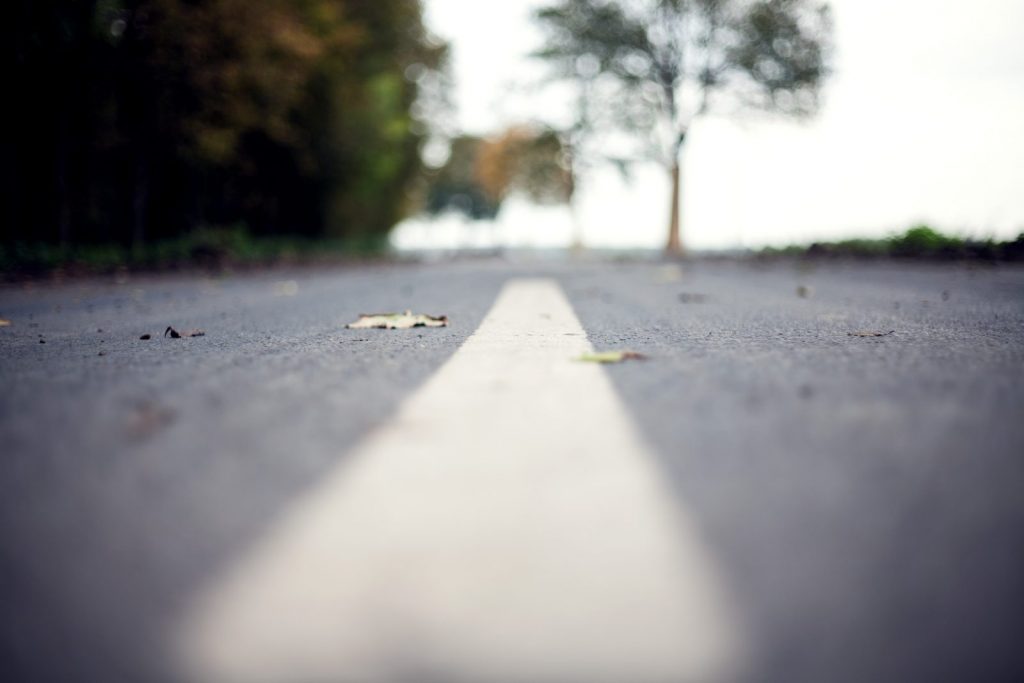 No less an authority than Wittgenstein said that we need to make these "artificial tears in the universe". In other words that clear and simple distinctions improve our thinking. These 'artificial' distinctions often help us to make sense of our world and give us a way forwards. So when we make a distinction between your inner world and your outer world we have a very effective place to start.
You are always working with what's between your ears
Because we live in the 'big wide world' out there, we naturally assume that's the world we are relating to. It's not. As we experience things we construct a 'little world' in our heads. This 'little world' is our idea of how things are. It includes all the people we know and the way we think things work, etc. We could think of it as our 'map of reality'. It is this 'little world' that we're actually relating to. So in a very real sense we're already working from the 'inside out', even when we don't think so.

So much of what we do is about changing our state, making ourselves 'feel better'. Our brains are constantly picking up on these habits and patterns of thought. Once the brain establishes a pattern of thinking it helps us by 'following' that pattern for us. The neuro-scientists describe it this way, they say that

'neurons that fire together wire together'.
The top three reasons we usually start from the outside
Let's review what we have so far. Here are the top three related reasons why it feels like common sense to go from the 'outside-in'.
It's what people see – It seems to get faster results.
It's how we manipulate others – If it's important to us that others believe this change (and it usually is) then our behaviour is the fastest way of doing this.
The inside is not visible – Which is really reason number one turned inside out. Okay fine, you got me. But it still makes sense to include it as it appeals to our common sense not to spend a lot of resources on the things others will never see.
Behaviour as evidence of change – not the producer of change.
So far we've looked at the common sense reasons why we go from the outside-in when trying to produce change. Now we're going to look at the theoretical reason for going from 'inside out'. There is a 'behavioural' approach which says that if we do things differently we will then become different, think differently, and have a different attitude. More recent research shows that when we force ourselves or demand of ourselves to behave differently it actually produces inner conflict, which inhibits growth and change. This is basically because these traditional approaches don't take into account the complexity of a human being.

Negotiate – never demand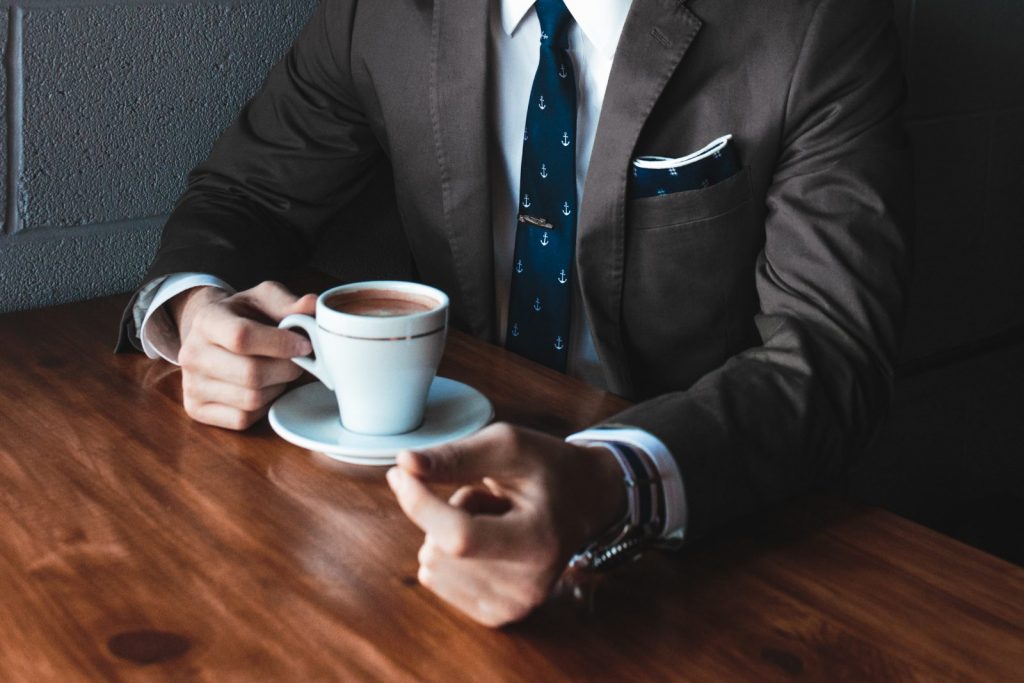 I work mainly with addicts and helping them recover from addiction. So what I'm describing here is something I work with every day. When the addict reaches crisis point they often simply demand of themselves to stop. So they stop drinking, stop taking heroin. They stop gambling etc etc. The problem comes because we are complex and there is a part of them that does not want to stop.

There is a part of them that believes that the protection they receive from their addictive behaviour is what they need. So in demanding of themselves to change their behaviour they set up a massive inner conflict. Because they're working from the outside-in they don't pay attention to this conflict or really understand it. Often they just feel like they're going crazy! I hear things like this everyday….

"I promised myself I wouldn't do it anymore an hour later there I am doing it again".

The problem is that they are not realising that the 'I' that promises they won't do it again is not the 'I' that does it again! Being a human being is a complex thing and when we use the simplistic sense of 'I' all the time we miss the point. I ask addicted people to understand that when they say "I'm never doing that again" that there is a part of them that says "good luck with that".

So let's start by understanding that level of complexity. What it means to be a human being. Then you will see how your brain has learned to protect you in certain ways. You need to retrain your brain in order to produce better behaviour. In this way we produce inner harmony rather than inner conflict. We learn to work 'with' ourselves rather than against ourselves.
Behaviour is a product of beliefs, attitudes, and training
Think about how you feel right now. Aside from illness and damage from accidents, your feelings are largely a product of the future you think you are headed for (beliefs), the sense of value you have about yourself (attitude), and the way your life has gone so far (training). To simply demand that you 'be different' from now on is the worst thing you can do. Any approach that does not take into account your beliefs attitude and training just sets you up to fail.

Get genuinely interested in yourself instead of just demanding things of yourself. This often means developing a better relationship with yourself. Changes of the size you are wanting simply will never happen if you do not value yourself. If you don't think of yourself as something worth being interested in, if you don't think of yourself as having a future worth working for. If you have been trained that you are not of value then anything you do for yourself will be shallow and ineffective.
Learn to access the adult inside you
So, how do we start? You are reading this because you need to change. Even if you are only interested in change because your partner or your boss says you will be finished if you don't. So take that desire to change as a starting point.

Realise that there is a part of you that wants something better and believes that you deserve something better. Accept that your past does not have to dictate your future. Accept that things that were frightening and threatening years ago will probably not be now. But your brain may still be protecting you from them. Once you learn to access this part of you, you will be working with the most grown up resources you have. Believe me this will be enough to bring about the shift in perspective you need.

When we 'protected' ourselves through addictive behaviour our brain learned that's what we wanted. Our job now is to retrain our brain with a different Idea of what's important. It may take time for your brain to learn this and this is where practice and commitment follow understanding.instead of fighting this part of you or dismissing it or denying that it exists, I want to suggest that you get to know it better and work with it because it's part of you.

I want to talk more about this process, which is the most effective and authentic recovery process. But rather than make these things too long I'll save that for next time. Thanks for taking the time to read this.